Activities
28 October 2019
12:45 - 14:30
Room 111, Ruppert building, Utrecht University
Honours programmes (2021-2025) input session
UTRECHT UNIVERSITY HAS A LONG TRADITION OF OFFERING HONOURS PROGRAMMES TO STUDENTS WHO ARE LOOKING TO BROADEN THEIR HORIZON.
The Strategic Plan of 2016-2020 refers to our honours programmes as follows: "We will further expand our honours programmes and will establish a university Honours College as a central, physical location for university-wide, interdisciplinary honours programmes. This Honours College will act as a living lab for educational innovation."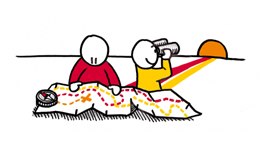 As this strategic
plan is coming to its end, the question is:

what 
will o
ur vi
sion and strategy be for the Honours Programmes in the period 2021-2
025?
In
order to create our vision, the Rector Magnificus and the Vice-Deans of Education have decided to start a midterm review.
First, we would like to collect input by organising interactive lunch meetings. For the honours student meeting, we would like to invite you!
Would you like to give your input on this subject?
Please sign up via the link sent to your inbox or found on our Facebook page.
W
e are looking forward to hearing your thoughts on the above.
Also on behalf of the Rector Magnificus,