Activities
Poster Presentations of the Interdisciplinary Projects
Below is the photo report of the poster symposium on 22th of February 2016. Made by Louise Franssen
The behaviour of the AMOC and its future implications
An interesting project about the Atlantic Meridional Overturning Circulation, which is a major current in the Atlantic Ocean. Changes in this current could have a substantial impact on our climate in NorthWest Europe.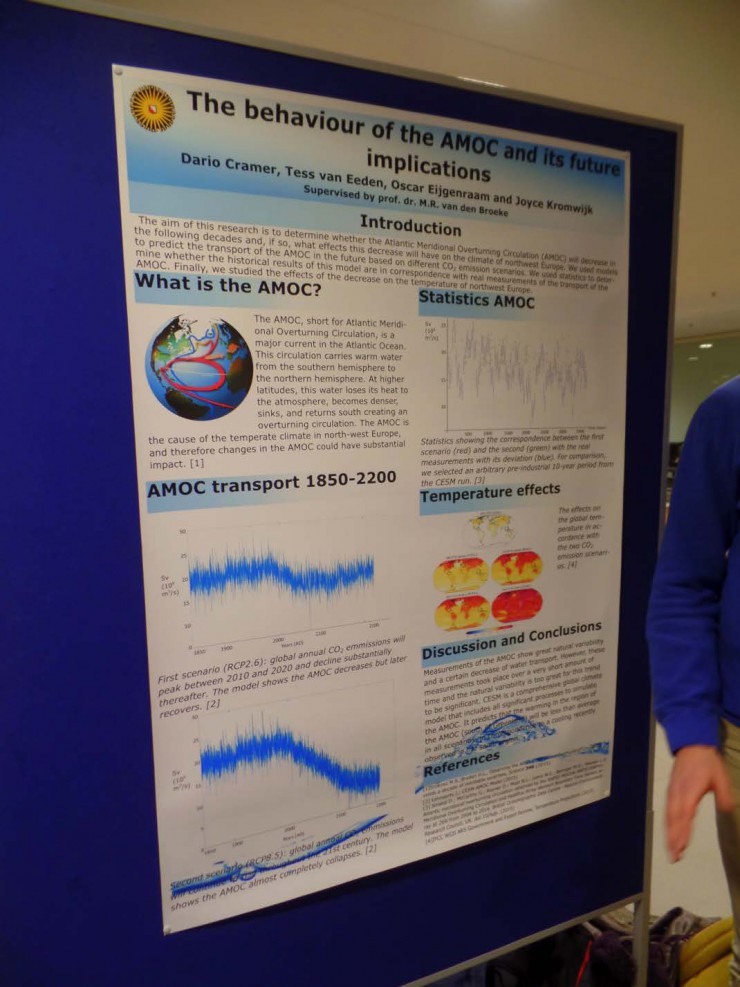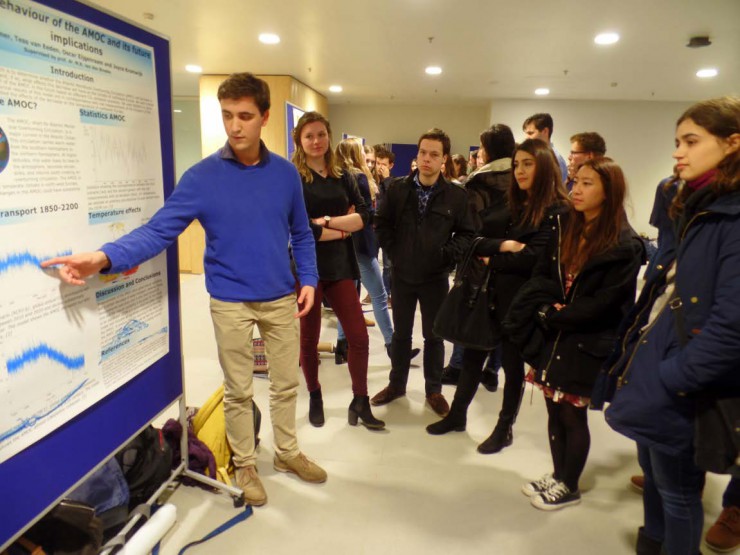 Microorganisms: A Way to Clean up Oil spills
This group researched how microoganisms can be used to combat oil spills. There is a big potential, but currently there are still a lot of problems using this technique.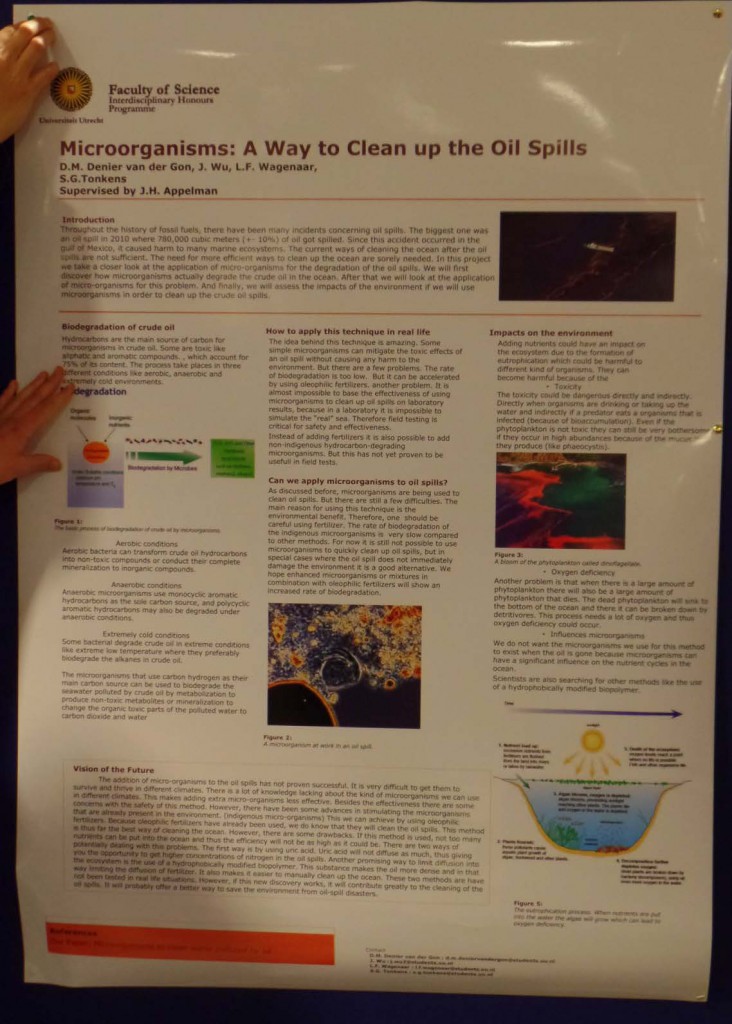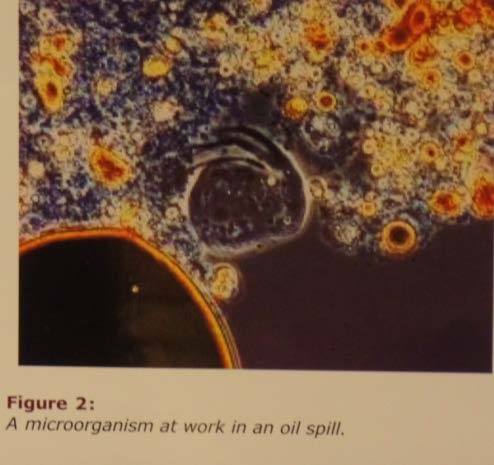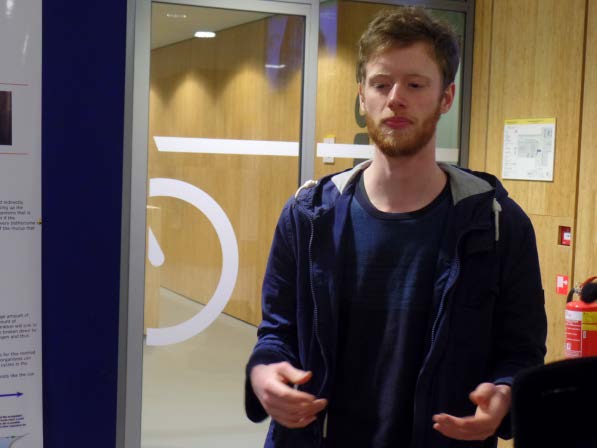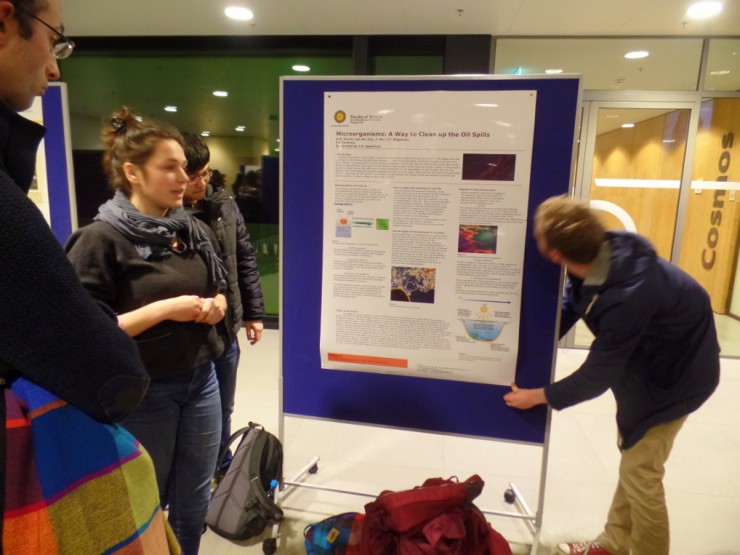 ISRU of water on Mars 
As we might have a shortage on fresh water in the future, this group researches how we might be able to extract water from a different planet: Mars.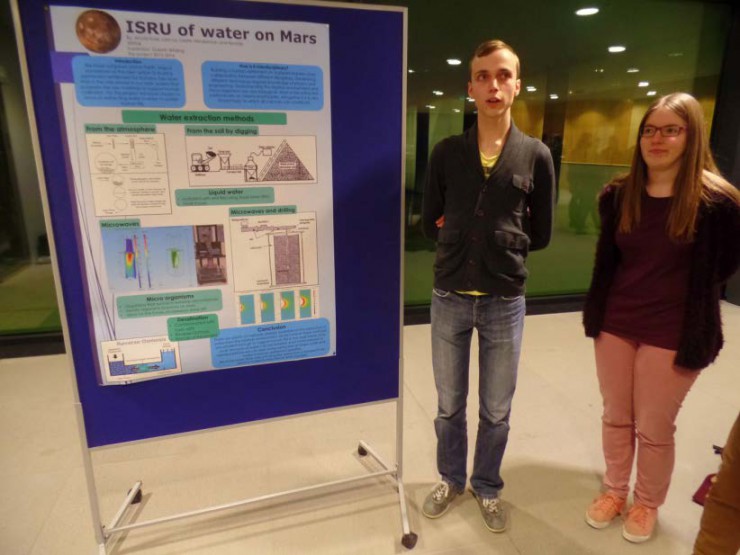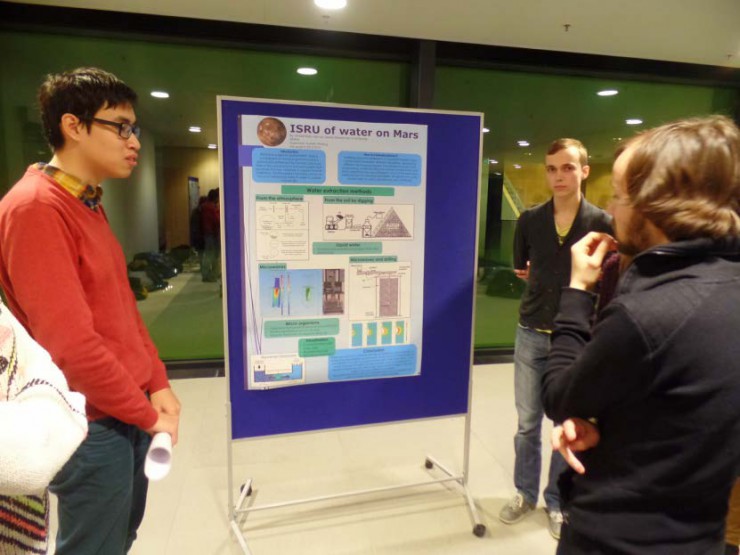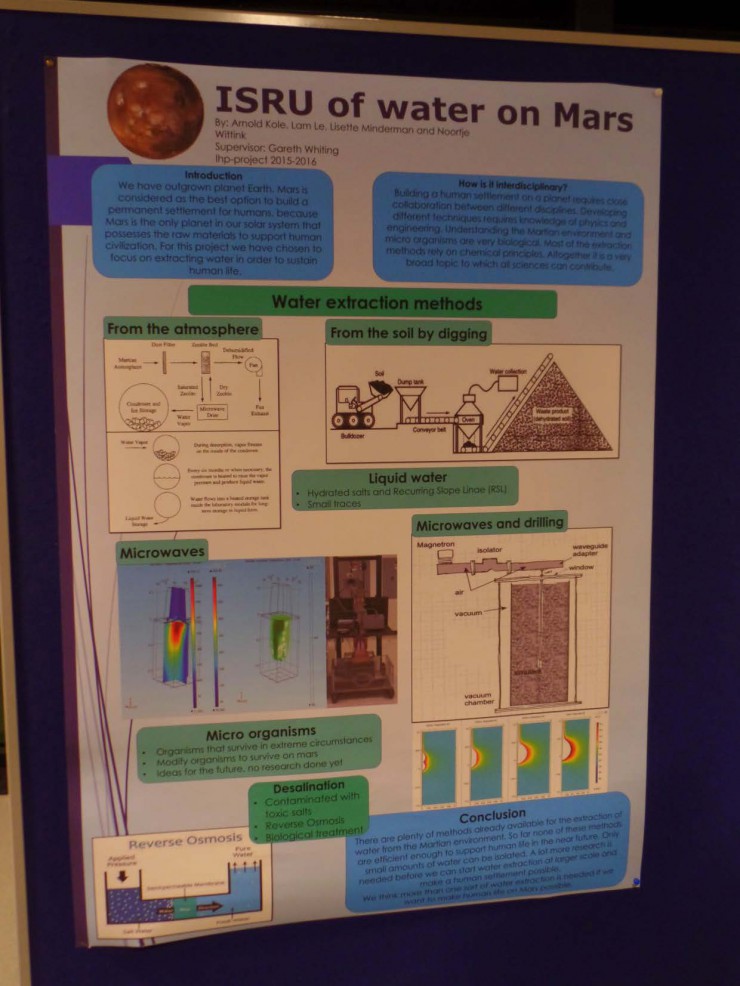 Graves'disease 
An investigation of new techniques to treat people with antibodies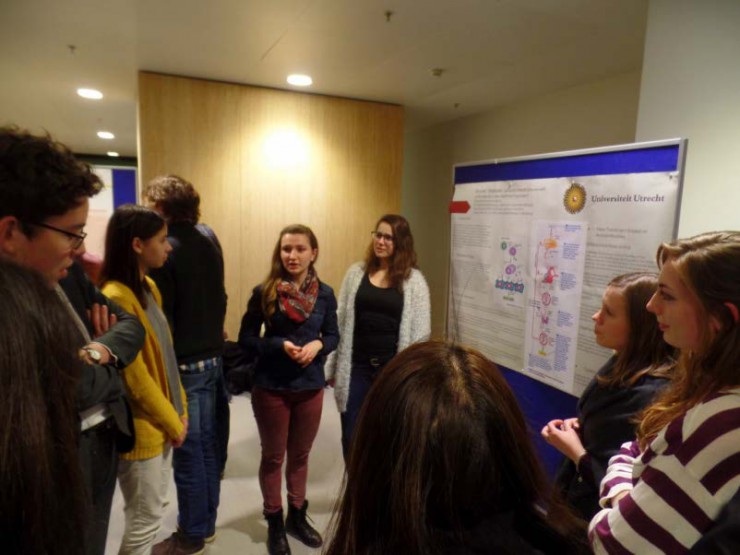 Drug delivery across the blood-brain barrier by way of magnetic nanoparticles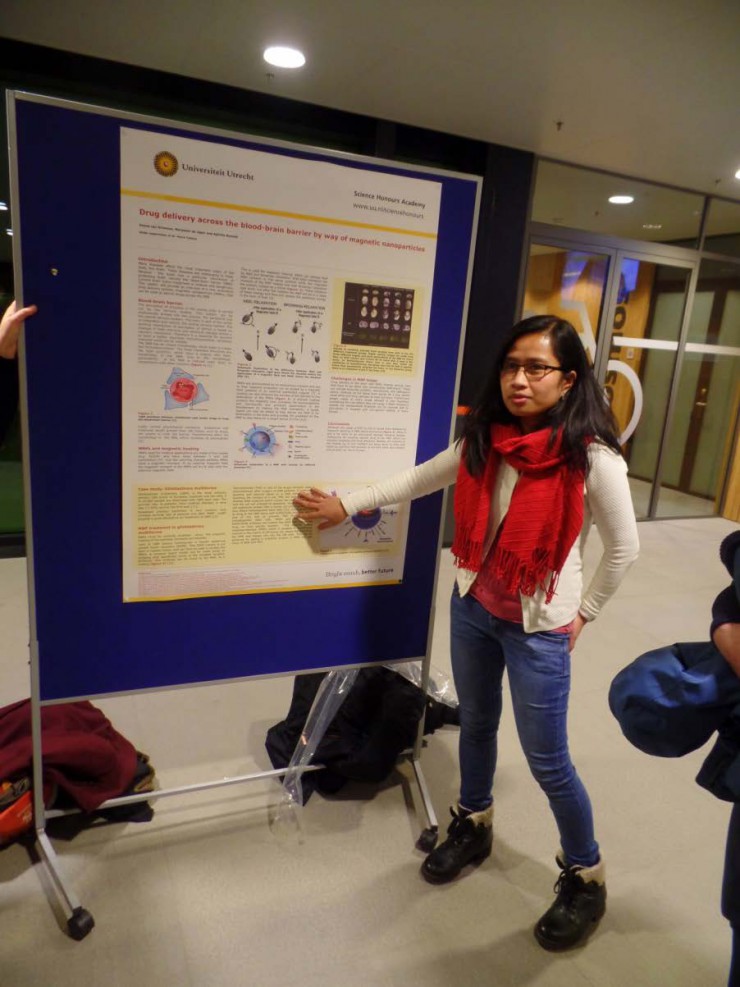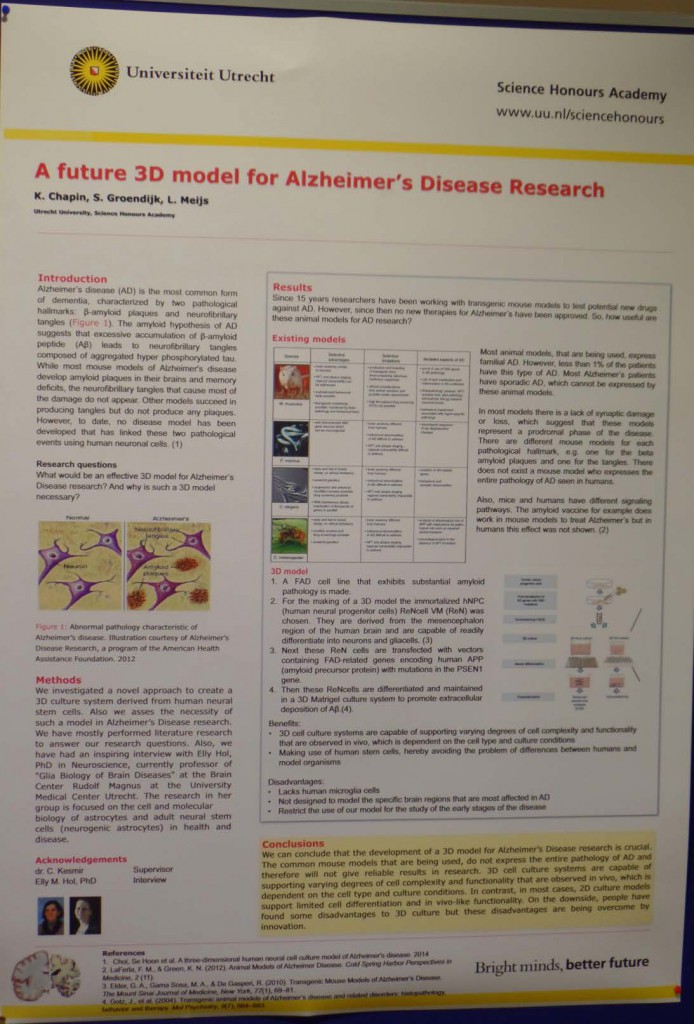 A Future 3D model for Alzheimer's Disease Research
This group researched the possibilies of finding a better model than mice to research Alzheimer's disease.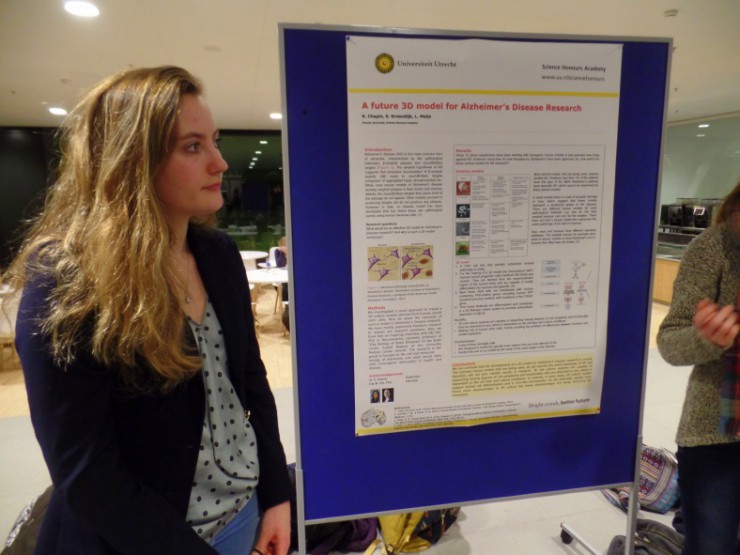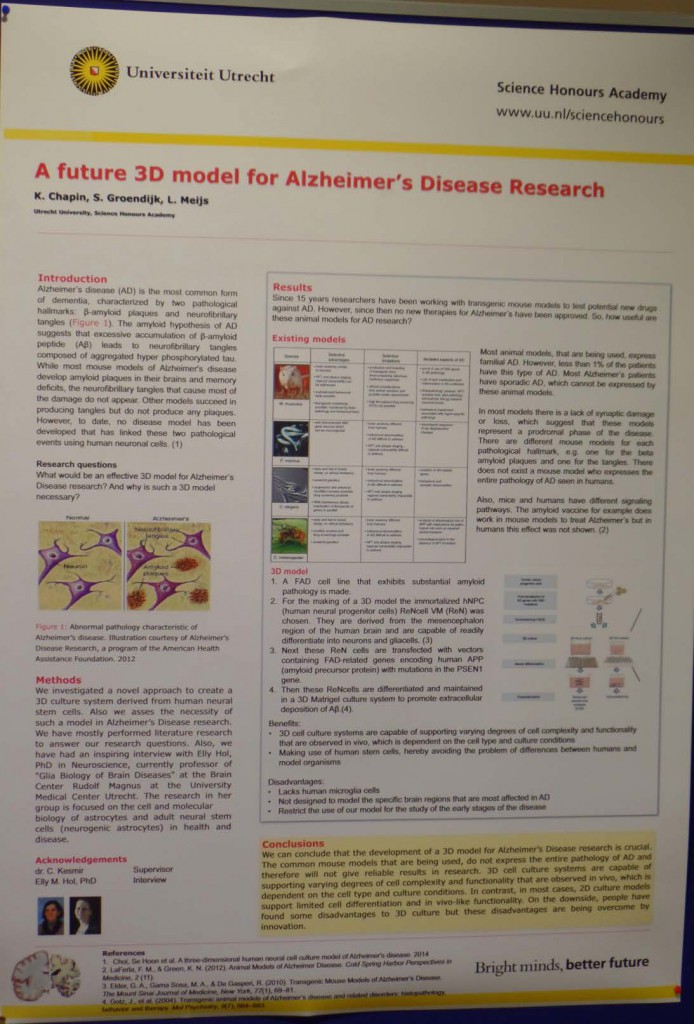 Protein folding: H-P model expansion
This group researched protein folding by the H-P model.